Supporting information & research
Endophthalmitis: A Small, Yet Salient Risk
Prepping the eyes for surgery has many benefits, but peace of mind takes the top spot.
The Bruder Sx Pre-Surgical Patient Prep Kit
Responding to demand from eye care professionals, Bruder Healthcare recently introduced a pre-surgical prep kit containing the three core hygiene products
patients need in a single, self-contained kit.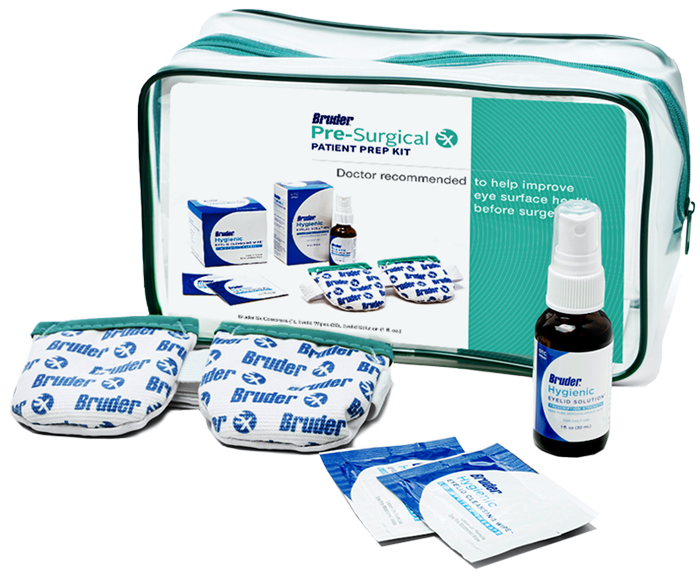 Pro tips on how to help patients prepare their eyes for surgery from experts Dr. Sheila Barbarino, MD (Barbarino Surgical Arts) and Dr. John Hovanesian, MD (UCLA Jules Stein Institute),
Prep kits are used in advance of many medical procedures. Why are corneal surgeons moving in this direction, particularly before cataract surgery?
Dr. Hovanesian: There is an 80% chance that a cataract patient has pre-op dry eye that can compromise outcomes. It seems obvious that ocular surface prep should be in common use.
Dr. Barbarino:
As patients get older, their lashes often become increasingly colonized. I really want that cleared up before surgery so that I feel comfortable. The wipes, in conjunction with the hypochlorous acid spray, can be very helpful in this regard.
Is this whole pre-op prep kit necessary when the risk of endophthalmitis is so small?
Dr. Hovansian: 
Yes, because the solution cleans up the lid margins, the mask liberates meibomian secretions and the wipes clear away the mess.
Dr. Barbarino:
It only takes one case to destroy a patient's life and severely damage a surgeon's reputation. And while the spray is the cornerstone of this kit from a hygiene view, getting the meibum flowing with the mask is going to make a big difference for the much larger majority of patients who don't develop an infection.
How do you communicate these benefits to patients so the message resonates without creating too much fear?
Dr. Hovanesian:
Patients don't mind the incremental cost of a thing like this—particularly when we emphasize that it's necessary.
Dr. Barbarino:
Patients hear us when we say we want to optimize their results and offer them overall ocular health benefits, but they remember the discussion when we end it with the message that we also want to take steps to avoid serious infection.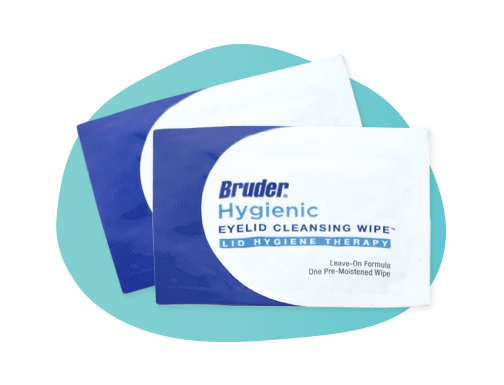 Bruder Hygienic Eyelid Cleansing Wipes
These pre-moistened textured wipes contain a mild surfactant designed to remove build up, oil, dirt, pollen and desquamated skin that may cause eye irritation and infection.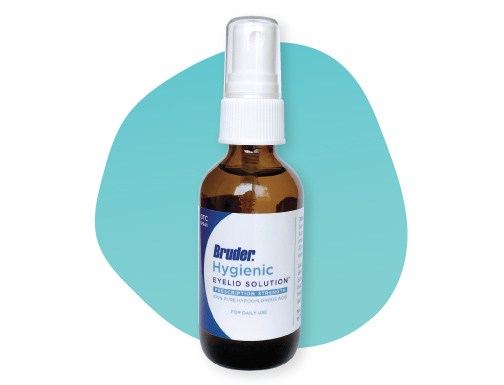 Bruder Hygienic Eyelid Solution
Contains 0.02% Pure Hypochlorous acid (HOCl), an acid that has shown high efficacy against a wide range of microorganisms. Applying one to two sprays of the solution daily to closed eyes helps fight infection, reduce inflammation and bacteria, and enhance natural ability to heal.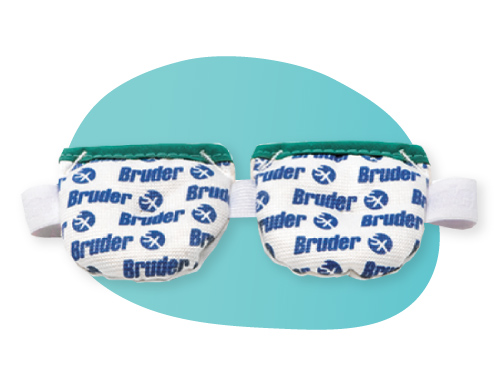 Bruder Sx Pre-Surgical Compress
This enhanced compress is designed specifically for the unique needs of the pre-surgical patient using EyeOnic™ fabric woven with antimicrobial silver threads. Like the original Bruder Moist Heat Compress, the Sx mask is filled with self-hydrating, silver-infused, patented antibacterial MediBeads® to unclog meibomian glands and stabilize the tear film to improve pre-surgical measurements. Patients microwave the mask for 20 seconds then apply for 8-10 minutes.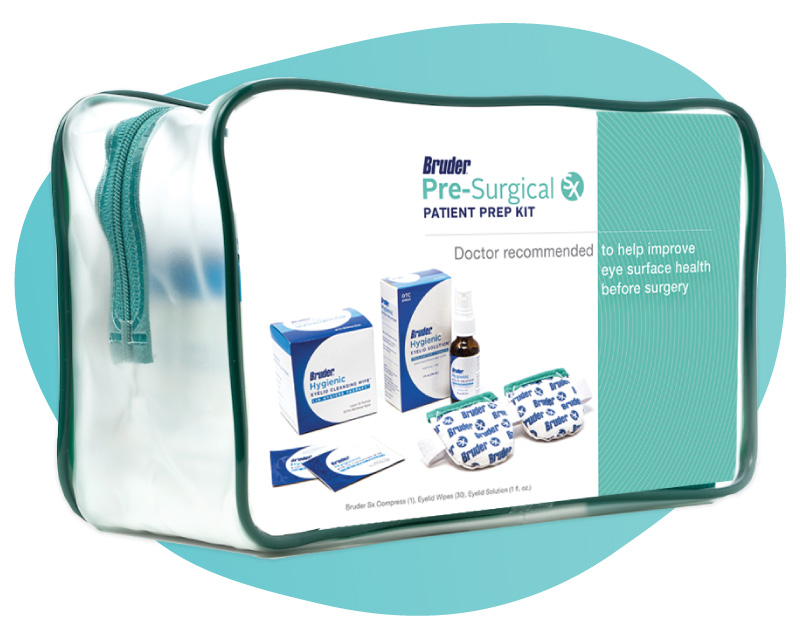 All of the essential items that pre-op patients need are neatly housed in an attractive, yet practical case that's large enough for doctors to customize by adding complimentary products, prescriptions or patient education paperwork.
Available now for in-office distribution or patient referral online!
The Bruder Sx Pre-Surgical Patient Prep Kit
Designed to work with your current pre-surgical protocol, the pre-surgical patient prep kit helps improves pre and post-surgical eye health by helping cleanse the lid margin and lashes, reduce bacteria, and stabilize the tear film.
Interested in receiving a complimentary kit sample for your practice?
Complete  the form below to talk to a Bruder sales support specialist and to request a sample kit. Or give us a call to learn more, 
In the April 2021 issue of  Ophthalmology Management.