What your colleagues are saying about the
Bruder Sx Pre-Surgical Patient Prep Kit

?
Which patients
need a kit?
Will patients
use the kit?
The Bruder Pre-surgical Patient Prep Kit is an easy and affordable way for patients to 'tune up' the ocular surface, minimize post-op discomfort and help prevent infection.


The way it's packaged makes it look very official and is a lot easier than navigating products at the pharmacy. It's easy to hand the Pre-Surgical Prep Kit to a patient and say this is what all of our patients do to prepare for cataract surgery. It reduces the risk of infection and it helps us get better results.
There is a very small chance of a post-op infection after cataract surgery, yet we treat every patient with antibiotics. Meanwhile, there is an 80% chance that a cataract patient has pre-op dry eye that can compromise outcomes. It seems obvious that ocular surface prep should be standard of care.
Patients are a lot more compliant when it comes to surgery, which makes it easy to explain the value of these products, especially when you point out that the kit is also intended to reduce risk of infection.


The kit is awesome because it's 'one-and-done.' You just give it to the patient, and call it a day!
It's not just the act of surgery that's important – it's the prep and the recovery as well.
If you treat the ocular surface preoperatively, it's going to improve the accuracy of IOL power calculations and optimize your outcomes.
Empower patients to participate in their surgical outcomes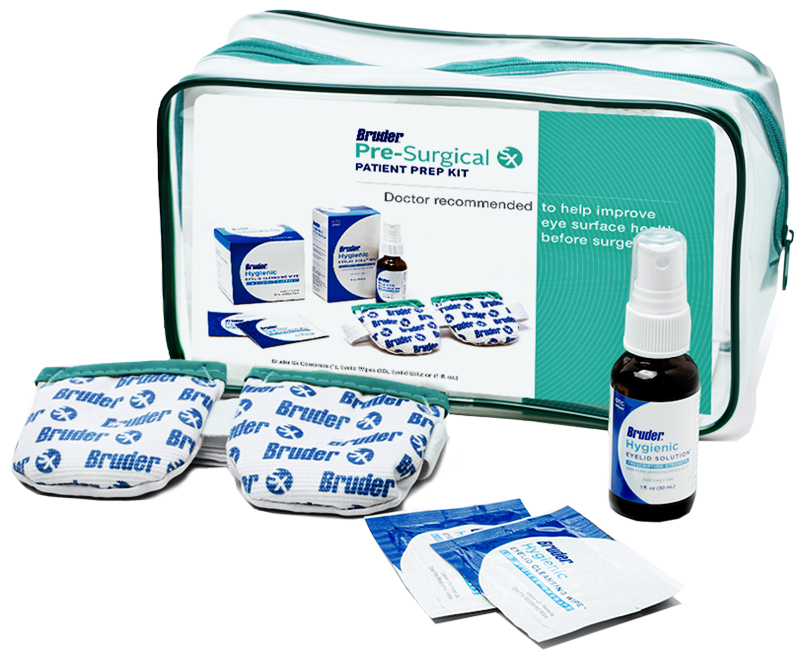 Empower patients to take part in their surgical outcomes